Imagine you have a list of topics and keywords for you to make your YouTube videos.
All those Keywords are winning keywords. All videos rack thousands of views.
A list of topics so good you will grow your YouTube channel exponentially, predict growth, give you peace of mind and save you time.
How great would that be?
Well, it would be awesome…
… But the reality is usually different!
This is how it usually goes:
You use your favorite keyword research methods to find topics.
You create amazing videos, publish them and wait for the result.
And… Zip, nada. Your channel growth is still stuck.
But it doesn't have to be that way because today you will learn how to create the ultimate YouTube Topic List to bring you steady YouTube traffic for years to come, no matter the competition.
Warning: This will be a very long post.
If you are a seasoned YouTuber, you might want to skip to the nuts and bolts here.
So let's quickly learn some Keyword Concepts:
What is YouTube's keyword research?
It is the ability to find search phrases related to your niche market, which people are using to find relevant information or to be entertainment.
For this YouTube displays a search bar for people to type their search queries.
In turn, YT suggests videos based on several factors:
Authority of the channel (Videos upload, total watch time, Age, etc)
Relevant content to the query
Engagement (Views, Likes, Comments, Subscribers driven, Shares). How many people clicked on a video (Click Through Rate – CTR). How long a person has watched and interacted with it. Also how long a viewer has stayed on YouTube after watching your video (Session Time).
Referrals = back-links pointing to the video or number of videos embedded on other website articles.
Also, it is always updating this score/ranking has more videos are released relevant to the query.
For the majority of YouTube channels, more than half of YouTube views come not from a search query, but from suggested videos.
This can be from suggested on the video watch page, home page feed and other.
It is also possible to optimize a YouTube video for this.
Why is Keyword research relevant?
It is essential because if you show up on the first results for a "phrase/keyword/topic", be it on the search results or suggested videos you are more likely to receive visitors to your video.
What are the primary sources of traffic for YouTube Channels?
There are 3:
Suggested Videos
Search Traffic
External traffic.
You will be learning how to research mostly the first two since they make 80% – 90% of the entire YouTube Traffic Ecosystem.
Which One Should You Target?
Well, it depends at what stage your YouTube channel is.
It might be an established channel with a considerable amount or a brand new with 0 or very few subscribers.
Generally one must target both in a specific ratio.
We will be talking more about in-depth later in this post.
Short Tail Vs Long Tail (Keyword Intent)
Long-tail keywords are keywords that have a broader meaning.
"Weight Loss" – When people type these words, you don't know if they are searching for inspirational videos, workouts, pills or diets.
On the other hand, when people type: "weight loss transformation before and after compilation" you know what they are looking for.
The short tail usually has more people searching for them, and content must be a summary of subtopics and videos are generally much longer.
This type of video will likely appeal to a broader audience, will get more views and are useful to show as suggested videos. (Number 1 traffic source")
Long-tail has fewer people searching, but the content is more specific.
These types of videos are likely to appeal to a smaller audience and are suitable to target "Search Traffic".
Meaning, people find your videos after typing a phrase on the search bar. (Number 2 traffic source depending on the category of YouTube channel you have.)
Trends Vs Evergreen Keywords.
Trending Keywords are keywords that usually have a shorter lifespan.
They are related to recent events and are better to target in specific YT channel categories than others.
They rack up a large number of views quickly but fade over-time.
Evergreen Keywords are those that will bring a steady amount of views for the entire year.
There are always different people searching for them.
Usually don't drive as much as trending but are consistent.
Targeting both in an ideal ratio is a fantastic way to grow a YouTube Channel.
Is Data from Tools accurate?
There aren't many tools that give you information on how many times a keyword is searched on YouTube.
But here you can find a list of the main ones:
ahrefs.com
vidIQ.com
keywordtool.io
tubebuddy.com
Proprietary Tool
Some will also provide how easy or difficult it is to position a Video on top of search results.
But beware… Many of them retrieve their data from 3rd party sources which are not very accurate.
So, in this post, I will only mention the most accurate, based on the quality of their results and my experience.
Do you Rank for One or Multiple Keywords?
When you find a keyword to make content for…
…you will almost always rank the video for secondary keywords.
This means that your video will receive views not just from the one you are targeting but from several related.
When you target short-tail keywords, you are more likely to rank for secondary keywords.
Short tail keywords are also more competitive.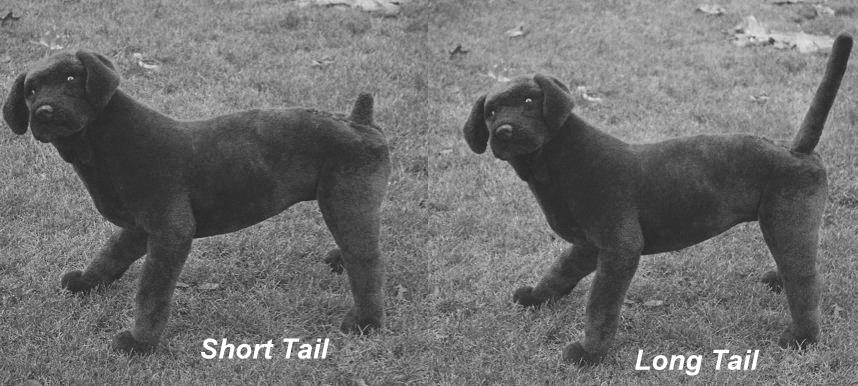 If you have a recent or brand new YouTube channel with few subscribers and uploads, it is better to target long-tail keywords.
Once your channel is more established, you can start targeting shorter ones (more competitive).
There are exceptions to this, which we will see them later on in this post.
Google Data Vs YouTube Data Accuracy?
One of the best sources of search data is the Google Keyword Planner.
This is a tool that Google provides for advertisers to search and bid on keywords.
It gives an estimate of how many times a keyword/search phrase is searched in Google.
Many people use this data to target and make content for their YouTube videos = Incorrect.
"The same keyword might have 50.000 (SPM) searches per month on Google, and only have 200 (SPM) on YouTube.
Other tools also rely on Google data to predict YouTube data, which is also incorrect.
Here are some keywords which have entirely different search volume in YouTube Vs Google.
So how do the most accurate YouTube keyword tools collect their information?
Well, there are 3 ways:
They use Google Trends to compare search volumes by using data from the deprecated YouTube's Keyword Tool.
Their app is connected to thousands of YouTube Channel users, which collects info directly from uploaded videos. This, in turn, gives an estimate of how much traffic other keywords have.
Other third-party data that collect data such as views, from YouTube videos and give an estimate of how much traffic there is for specific keywords and niches.
Not a single tool has direct information from YouTube. Therefore you will never receive 100% accurate information, but you still can get reasonable estimates.
With this in mind, there are 2 tools which from my experience provide very satisfactory results and I am going to cover them later.
In the end, you can only get a precise number when you start receiving views from your videos, and you check them inside your YouTube Studio Analytics.
Keyword Research and YouTube Categories
Can keyword research be applied to all keyword categories?
Yes and no.
As I mentioned before, you can get video views from this 3 primary sources.
YouTube Search
Suggested Videos
External (Google / Direct and others)
For each category, there will be a preferred source to get views from and the best suitable keyword research method.
For example, a video targeting a local business "Plumber Atlanta GA" would be better to rank in Google search than on YouTube Search.
Almost no one goes to YouTube to search for a plumber in a location. They use Google…
Here are 3 good examples:
A prank video (entertainment – appeals to a broader audience). It would be better to show up in suggested videos or/and users home page.
A keyword such as "How to Create an Excel Template" would be better to target YouTube Search and possibly Google.
Finally, even if you try to rank a keyword on YouTube Search or to show as suggested video, you will always receive views from all sources in different percentages.
Some "Keywords & Topics & Categories" perform better on some YT traffic sources than others.
Now that all the concepts are covered, let´s jump to the "juicy part".
To be continued…